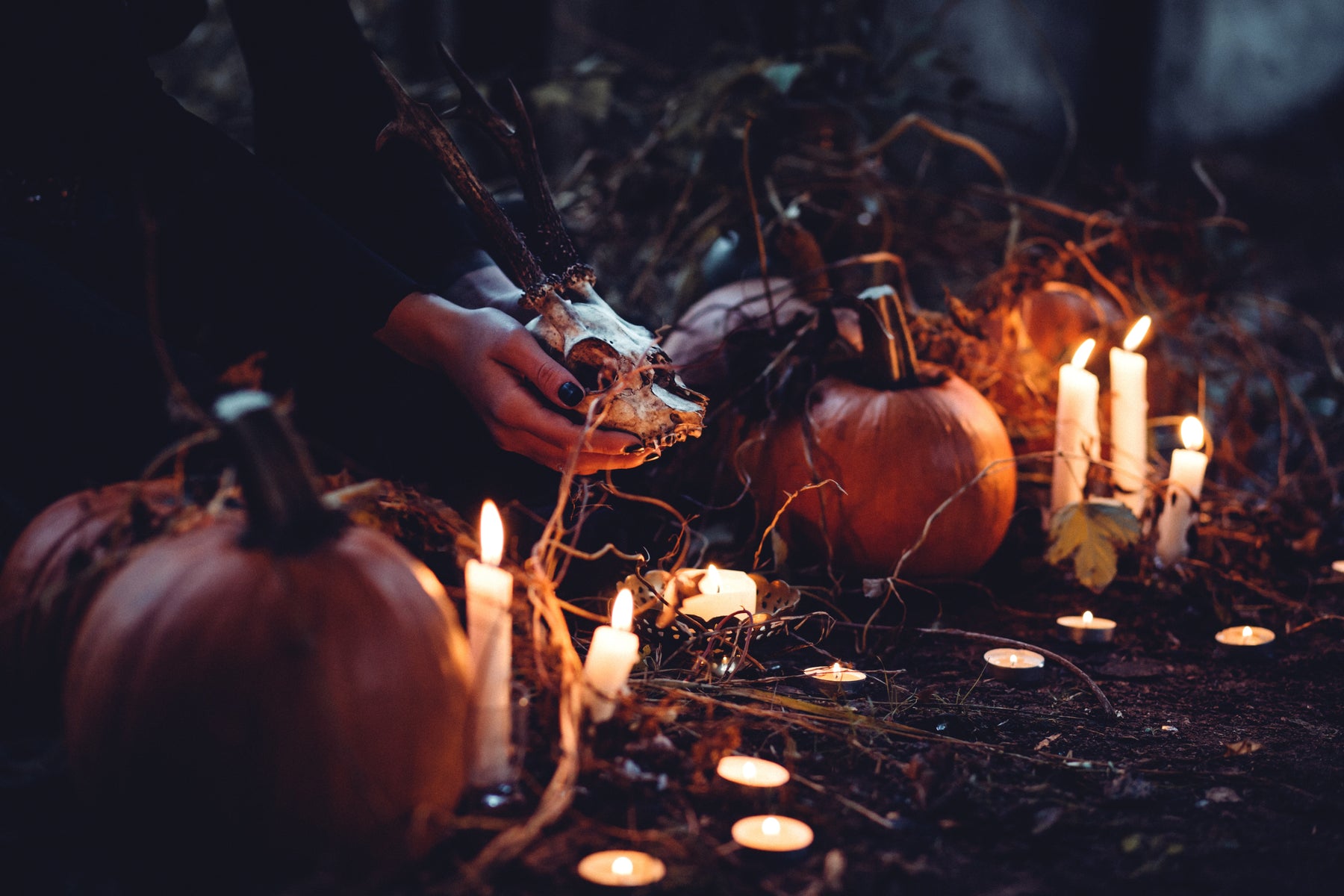 House of the Witch
Ignoring the warnings of the villagers and the sinking feeling in your gut, you approach the stilted house in the dead of night. With an offering of fruits and spices, you hope the witch is home... and in a good mood.
Shop the Scent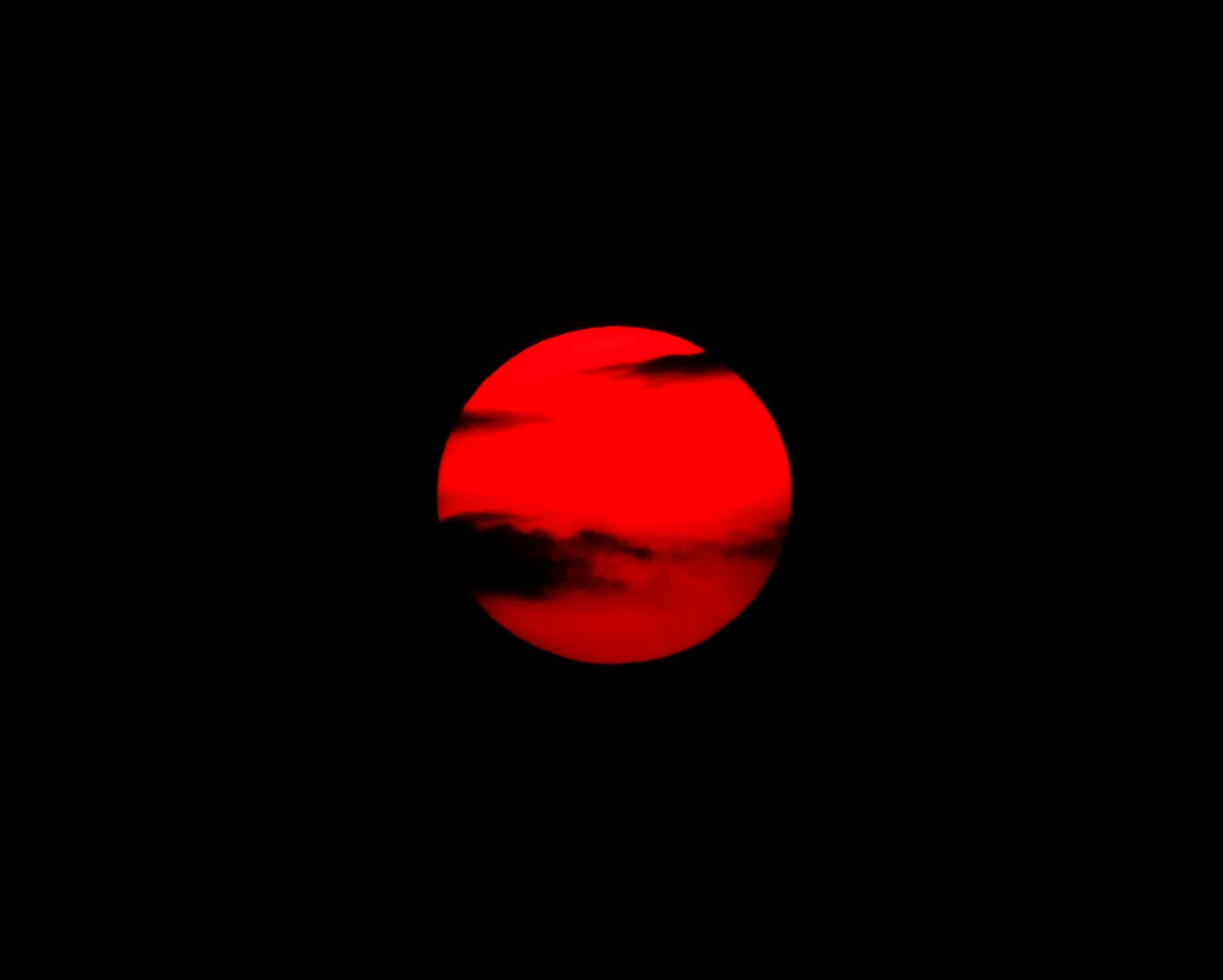 Realm of Shadows
Evil has a way of pulling one in,
so be wary of places where the veil is thin.
A graveyard stroll may take its toll
and one may not see the light again.
Shadows and darkness offer promises of power,
but only after one's soul is devoured.
Shop the Scent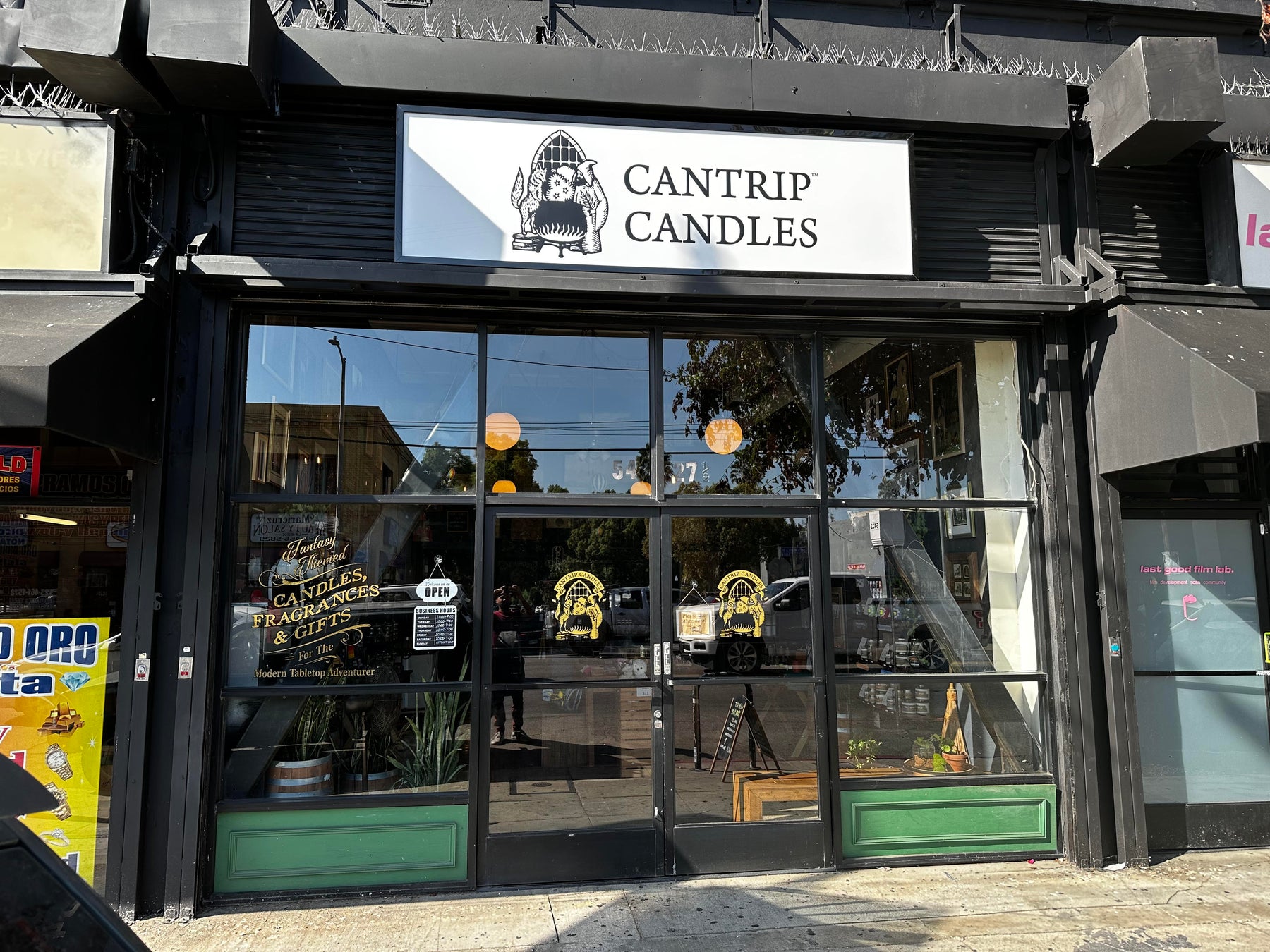 Storefront Collection
Can't stop by our physical location? Look no further; we've curated a selection of fine goods and accessories that can be found across our shelves and tables!
Shop the Storefront Collection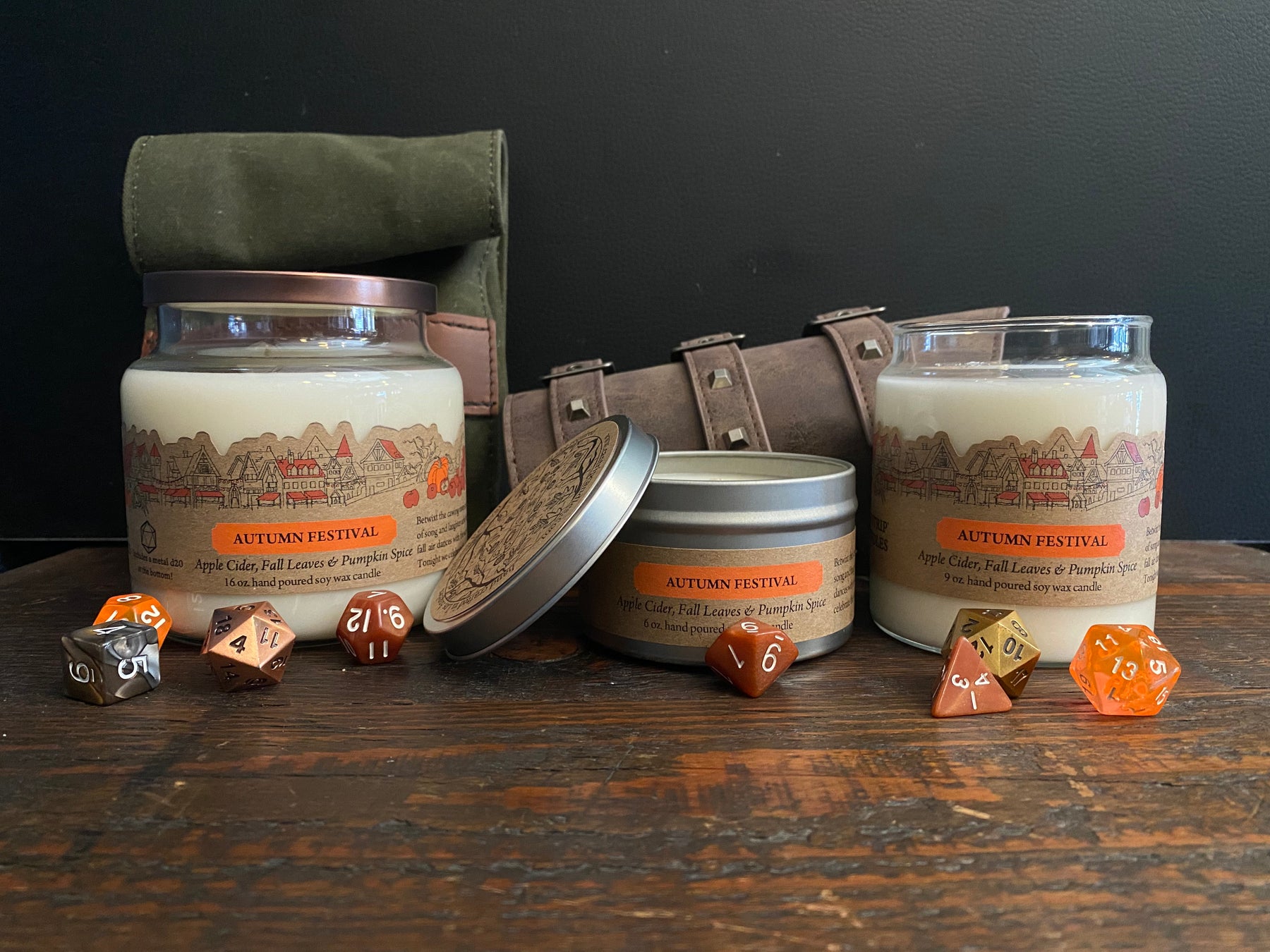 Autumn Festival
The Fall fan favorite is back. Pumpkin spice, fallen leaves, and apple cider.
Shop the Scent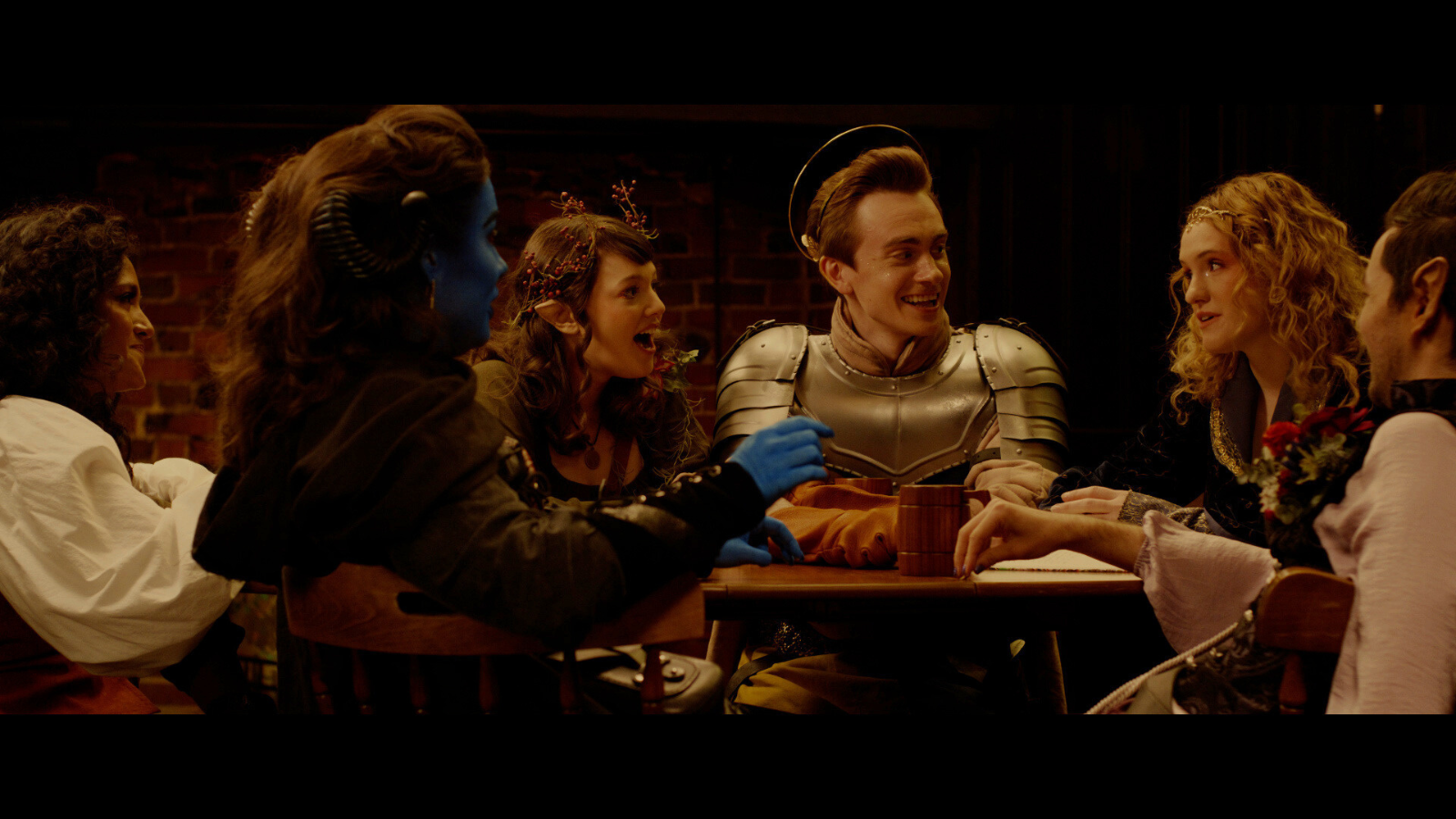 Let's get rolling!
The Party Pack!
We've teamed up with the hit webseries "The Party" to bring you six character driven scents from the show.
Purchase the Pack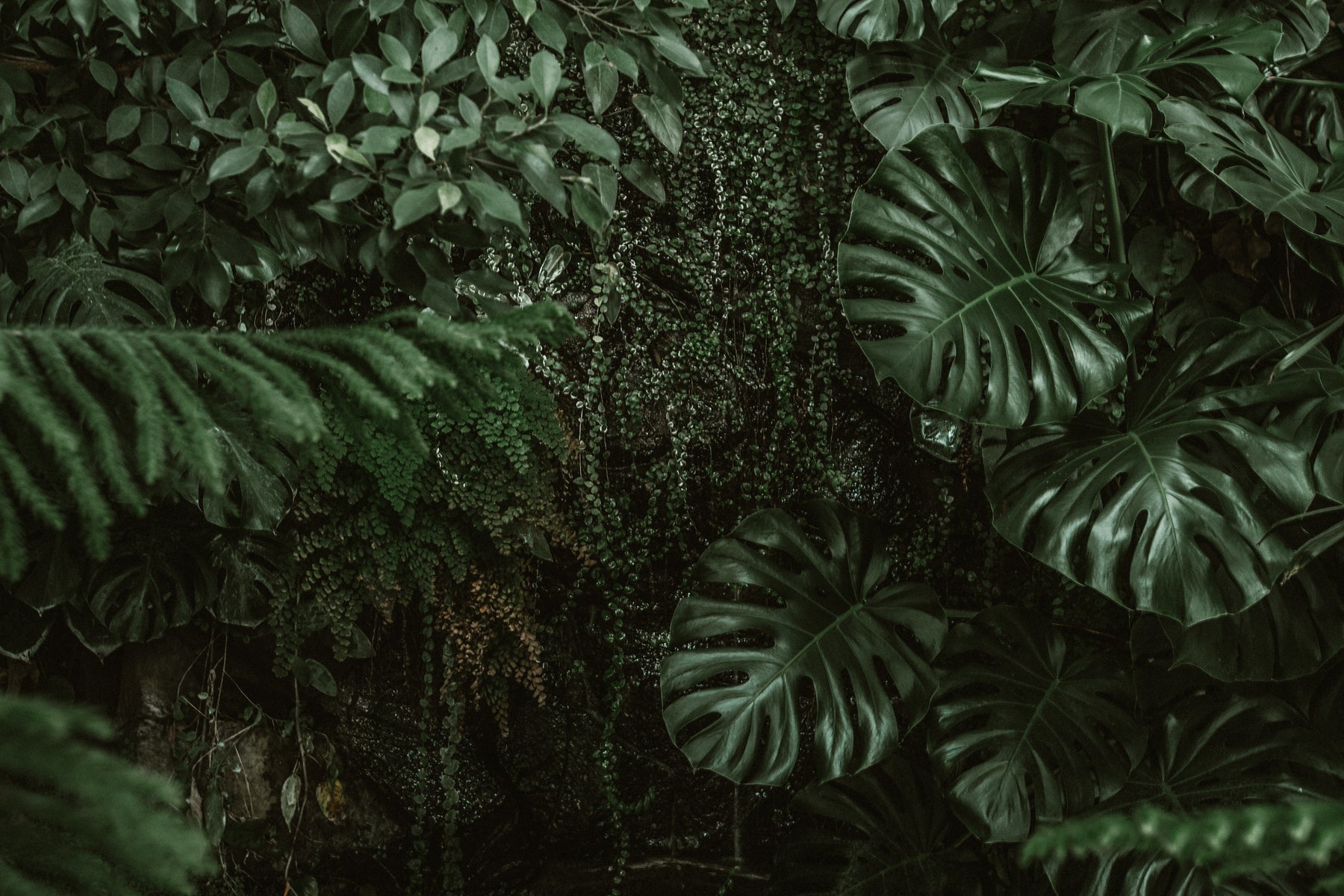 JUNGLES OF MAKAL
Explore a humid labyrinth of trees and ruins with our new rainforest scent
Shop Jungles of Makal
A Quick Taste

Check out some of our most popular products! Visit the Shop page to search by collection.

House of the Witch 16 oz.

House of the Witch 16 oz.

Realm of Shadows 6 oz.

The Party Pack

Hot Orc Summer Fanny Pack

Hot Orc Summer Fanny Pack

Potion Pack
Candle Making Class
Our Candle Making Class is a unique, educational, in-person experience that allows you to create a custom scent inspired by your favorite tabletop adventure, player character, or whatever your heart desires!
Book yours now